Best Christmas Fragrances for Men
Oct 07 2022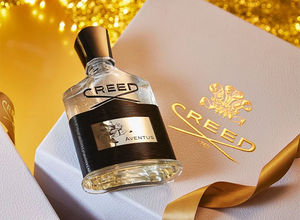 Christmas 2023 is fast approaching and perfume is a traditional Christmas gift that has to have a place under the tree. New fragrances rub shoulders with great classics and the limited editions and gift boxes sit next to each other, waiting to be unwrapped. So, if you choose well, everyone is sure to have their special treat this year.
This is why offering a perfume is a truly sentimental gesture. In this article we will explore men's fragrances for Christmas to make sure that the men in our life feel the magic all around!  
Perfume is a top gift for Christmas
With Christmas 2023 quickly approaching, there's no need to spend more time searching for the perfect gift ideas, is there? If you're in need of inspiration, keep in mind that there's a gift that never fails: perfume! After all, a bottle of fragrance is a universally appreciated gift.
Here's why perfume is the best Christmas gift for men.
1.   Perfume is an everyday companion
First of all, everyone (or almost everyone) wears perfume every day. Some wear it just for special occasions. But most people use it every day. It is therefore a gift that is above all useful in the sense that it will not end up in the bottom of a drawer.
Indeed, even if your loved one has not finished his bottle of perfume, he will be happy to have another one in advance. He won't have to run to the nearest perfumery once his bottle is empty.
2. Perfume is A LUXURY PRODUCT 
If some people don't wear perfume every day, it's probably because it's still a luxury product. When you have a limited budget, you will probably choose to keep your fancy perfume for special occasions. As a result, offering perfume is a real luxury gift. By gifting a bottle of perfume, you allow your loved one to treat themselves every day with the scent they adore.
3. Perfume is an invitation to try something new
Sometimes men indulge in old habits and comfortable routines. They do it for comfort reasons or simply out of fear of change. Offering a new perfume fragrance is also sending a message to your man telling him that it is good to get out of the routine a little and try new things.
Best Christmas perfume for men 
 

Eau de parfum

 

Creed Aventus Eau De Parfum is a famous niche fragrance for men that uses the best, finely selected ingredients. In creating Creed Aventus, tradition and exceptional processing quality combine to result in a fascinating scent that seduces men of all ages.

Creed Aventus Eau de Parfum is provocative, masculine and optimistic. Reflecting war, peace and love, Creed Aventus Eau de Parfum celebrates strength, success and courage. It is inspired by the dramatic life of Napoleon Bonaparte, one of the most interesting men in history.

Fruity and refined chypre fragrance.
Excellent for winter days.
Long-lasting complex composition.

Composition

Fruity top notes include cassis, calville blanc apple and the freshness of bergamot and pineapple. The heart notes combine dry tones of birchwood and patchouli with the sweet purity of rose and jasmine. The base of the fragrance rests on a mixture of oak moss, warm vanilla, musk and amber.
Eau de parfum

 

Dior Sauvage Elixir shakes up the codes of male perfumery by exploring the limits of extreme concentration. The woody, fresh and spicy notes of Dior Sauvage Elixir for men fragrance are as if pushed to their paroxysms: each expresses itself with exaltation to give birth to the trail of Sauvage Elixir.

A spicy, woody, nocturnal and precious fragrance.
Excellent for winter days.
Exudes power, elegance and mystery.

Composition

Top notes of grapefruit, cinnamon, nutmeg and cardamom; heart notes composed around the vivacity of lavender and the sensuality of vanilla. Base notes of amber, liquorice, vetiver from Haiti and patchouli.

 
 

Eau de parfum

 

Gift boxes are the Best Men's Perfume Christmas Gifts. The Amouage Iconic Man set contains 3 Amouage fragrances: Interlude Man, Jubilation XXV Man and Honour Man, presented in colourful leather encased travel sprays.

Interlude Man has top notes of oregano, pepper and bergamot; heart notes of incense, opoponax, amber and labdanum; base notes of agarwood (oud), leather, sandalwood and patchouli.
Jubilation XXV Man has top notes of blackberry, olibanum, orange, labdanum, coriander and tarragon; heart notes of honey, guaiac wood, cinnamon, bay leaf, clove, Rose, orchid and celery seeds; base notes of opoponax, agarwood (oud), myrrh, patchouli, cedar, ambergris, immortelle, musk and oakmoss.
Honour Man has top notes of pink pepper and pepper; heart notes of geranium, elemi and nutmeg; base notes of incense, vetiver, virginia cedar, musk, tonka bean and patchouli.

 
 

Eau de parfum

 

Hugo Boss Oud Aromatic preserves a part of mystery and only reveals the three main ingredients that make up its formula. It begins with a luminous scent of orange blossom. Absolute emblem of the Mediterranean, green and sweet, orange blossom gives the fragrance a fresh and light delicacy. It is then relayed by a heart of myrrh.

This slightly aniseed and caramelized resin gives it a breath close to that of liquorice. Finally, masculinity takes over in one of the noblest ingredients there is: a base of oud wood.

A sweet-smoky, spicy and velvety fragrance.
Excellent for winter days.
Inspires confidence, success and mystery.

Composition

This exquisite fragrance for men features a trio of ingredients that results in an incandescent and luxurious mix created to seduce your senses and transport you to a land of oriental mystery: top note of orange blossom; heart note of Myrhh and base note of agarwood (oud).

 
Eau de toilette

 

Lacoste Essential eau de toilette for men is an explosion of energy and a sensory experience, which will also delight those around you when you wear it.

Woody fragrance with invigorating notes.
Patented technology for prolonged fragrance release.
Perfect for everyday use.

Composition 

From the first scents, your senses will be dazzled by the notes of juicy mandarin, harmoniously blended with blackcurrant leaves. Completed with citrus fruits and a slightly bitter bergamot, they will give the perfume composition a touch of perfection. When these first notes have peaked, they will begin to subside to give way to the combination of intoxicating rose and zesty pepper. Warm cedarwood and earthy patchouli will surely convince you that this fragrance will remain your faithful companion for a very long time.

 
  Eau de parfum

 

An emblematic breath of seduction, this luxurious blend of rare woods, vetiver and amber reveals an extremely sensual smoothness. Tom Ford Private Blend Oud Wood is the distinctive handcrafted fragrance that features classic woods and Tom Ford's signature oud.

A rare, exotic and unexpected fragrance.
For the mysterious, charismatic man who exudes charm and confidence.
Perfect Christmas gift idea Presented in a nice collector's box.

Composition:

Tom Ford Private Blend Oud Wood opens on top notes of pepper, cardamom seed and rose-bay; heart notes of sandalwood, vetiver and oud; base notes of vanilla, tonka bean and amber.

 

 

 
  

Eau de toilette

 

Succumb to the intoxicating sensation of being unique thanks to a fragrance bursting with freshness and intensity. Chanel Allure Homme eau de toilette symbolizes the path to take to discover your own identity. Stand out from the crowd and live by your own rules. This fragrance will bring out your inner strength and showcase the confidence of a true gentleman.

Spicy and woody scent, full of freshness.
For the real gentleman who appreciates the true values of life.
Inspires natural and sensual confidence.

Composition 

The elegant bottle hides carefully selected ingredients for real men, which intertwine in a harmonious game charged with energy. The top notes reveal the fresh chords of spicy mandarin with a pinch of cardamom which are then added to the velvety and intense chords of cedar. As for the base notes, they reveal an intense sensuality where aromatic black pepper from Madagascar reigns like a king.

 

 
Fast and easy tip to choose the right Men's Fragrance Christmas Gifts
To choose the perfect fragrance for a man, first think about his style and personality. The way he dresses and how he behaves defines who he is. It's already a lead!
You should already be able to identify whether he prefers sporty, fresh or sensual scents. You can also find out what perfumes this man used before.
So you just have to stay in the same olfactory family. Some men consider perfume as an element in its own right to define their personality. It is therefore wiser to offer him a fragrance containing his favourite notes.
If you still don't really know which perfume to choose to please the man or men in your life on Christmas, take a look at our wide collection of designer fragrances and niche perfumes. Perfume Dubai offers the Best Men's Fragrances for Christmas to make gifting season and your life, easier. Ho, ho, ho, start shopping now!
You'll also like:
Best fragrances to buy for her this Christmas
---